All About BioTE Pellet Therapy with Dr. Jennifer Emmett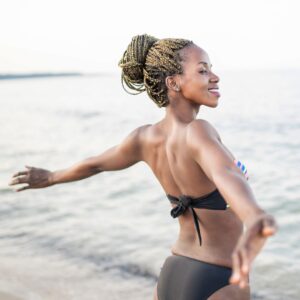 As the body ages, the natural production of hormones may begin to change. These changes can cause Lone Tree, CO area patients to experience the side effects of hormonal imbalances. Dr. Jennifer Emmett of Emmett Plastic Surgery is excited to offer patients a solution to bring their body back into proper balance and optimal health: BioTE pellet therapy.
What is BioTE pellet therapy?
BioTE pellet therapy is a special type of bioidentical hormone replacement therapy available to patients in the Lone Tree, Colorado community. This method of treatment allows patients to address changes that can occur due to hormone imbalance, including:
Reduced sexual desire
Chronic fatigue
Increased weight gain
Severe and dramatic mood changes
With the BioTE pellet therapy option, patients can improve their overall wellness by bringing their body's hormones back into proper balance. This balance is achieved with a custom-made combination of hormones made into a pellet which is subcutaneously inserted into the body. These hormones then dissolve into the body to keep the hormone levels consistent over time. The use of the BioTE pellet therapy greatly reduces the "rollercoaster" effects that can be caused by alternative hormone therapy treatments.
Why choose BioTE pellet therapy?
Patients in our practice choose BioTE pellet therapy for many reasons. This treatment is:
Performed by experienced hormone therapy providers
Compliant with the FDA sterility process
Created specifically for each patient and their unique needs
Fast and reliable
Use for keeping a more proper balance of hormones over time
The best way to optimize hormone treatments
Discuss BioTE pellet therapy today with Dr. Jennifer Emmett
The team of Emmett Plastic Surgery is pleased to offer a variety of services and not just plastic surgery solutions. With the use of BioTE pellet therapy, patients can bring their hormones back in balance and enjoy a better quality of life. If you are interested in learning more about this revolutionary alternative to traditional hormone treatments, we welcome you to book an appointment at Emmett Plastic Surgery today to consult with our staff. The practice is located in Lone Tree, CO at 10450 Park Meadows Drive, Suite 100 and can be reached at (303) 536-3531 to schedule an upcoming visit.
Posted in: BioTE® Pellet Therapy