Microneedling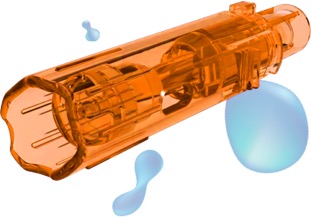 The Dermapen microneedling pen provides an unparalleled response via the fractional delivery of micro needles, creating micro-injuries to the epidermis and dermis. This is "how micro needling works" by creating these micro-injuries to the skin encourage and harness the power of the body's innate ability to repair the skin through the normal physiology of skin. The first phase begins with the release of the bodies growth factors and the further cascade of new epidermal growth, fibroblast chemotaxis, fibroblast proliferation and matrix production. This proliferation of the body's tissue continues to release growth factors from fibroblasts, keratinocytes and monocytes. The second phase of wound healing involves deposition of collagen III, IV and I, elastin, proteoglycans, and GAGs. The last phase results in tissue remodeling where the skins vascular matrix matures and skin tightening. The body's ability to heal itself is at the heart of this amazing process.
The Dermapen microneedling pen uses sterile, individually-sealed, disposable needle cartridges for optimal patient safety and comfort. Every Dermapen needle tip is actually made up of 12 smaller needles, which use proprietary technology to penetrate vertically into the skin. This creates small, micro-skin channels, while stimulating the skin's natural ability to heal itself and increasing the production of new collagen — which is the formation of strong, insoluble fibers that serve as connective tissue between cells.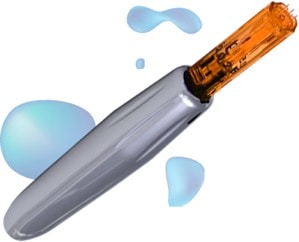 These micro-skin channels carry up to 80% more topical nutrients, allowing penetration deep into the dermis fibroblasts, feeding the cells found in the dermis and basal layers. This increases the absorption of active ingredients into the skin, stimulating repair at a cellular level and accelerating the regeneration of the skin's epidermal cells.
This treatment is similar to laser treatments, but without the severe side effects or the long recovery time. Adding to that benefit, studies have shown that Dermapen treatments are more effective than traditional microdermabrasion and chemical peels, due to how the disposable needles reduce the risk of cross-contamination. The adjustable needle depth also allows treatment that adapts to individual client's needs.