Why patients seeking skin rejuvenation choose the Obagi ZO Skin Health regimen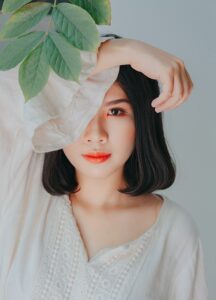 While it is important to have a skin care regimen that works for you, it is also essential that you work with a dedicated professional to use products that provide exceptional results while improving the health and beauty of the skin. Dr. Jennifer Emmett and her team at Emmett Plastic Surgery provide a wide range of surgical and non-surgical cosmetic treatment options for patients to choose from. In addition, she proudly recommends the Obagi ZO Skin Health products for amazing results. These advanced formulas are used for men and women to enhance the skin, and can even address:
Brown spots
Dull skin
Dead skin cells
Fine lines and wrinkles
Poor skin texture and tone
Protection from environmental damage
Why choose Obagi ZO Skin Health?
The Obagi ZO Skin Health product line uses effective ingredients that are powerful against aging skin. These products are hand-selected by Dr. Jennifer Emmett to create a customized treatment plan for patients seeking smoother, more beautiful skin. This line of products was created by Dr. Zein Obagi and is provide to provide skin care solutions for both men and women.
How do Obagi ZO Skin Health products work?
The Obagi ZO Skin Health product line incorporates a variety of elements to ensure dramatic results that provide healthy-looking skin and turns back the hands of time. Soft, smooth skin is achieved with a combination of:
Retinols
Antioxidants
Retinoic acids
These ingredients are known for softening the skin for a more youthful feel, while slowing down the signs of aging by naturally boosting collagen and elastin production. These products are also used in stimulating skin cell turnover and hydrating the skin. The antioxidants, including Vitamins A, C, and E, rejuvenate the skin's appearance while protecting it from the harmful effects of the environment.
Learn more at Emmett Plastic Surgery today!
If you are interested in learning more about the Obagi ZO Skin Health products available at our practice, we urge you to book an appointment with our team by calling (303) 536-3531 and request a visit at 10450 Park Meadows Drive, Ste. #100. Lone Tree, Colorado area patients who are new can seek solutions with Dr. Jennifer Emmett and her associates.
Posted in: ZO Skin Health (Obagi)