Meet Our Staff
What makes Emmett Plastic Surgery so Unique?
Emmett Plastic Surgery is made up of extraordinary people. Dr. Jennifer Emmett leads a staff of high-level RNs, surgical assistants, and clinical specialists. The overall focus is to ensure that you get the best quality care, in a warm, sincere and welcoming environment.
Meet Maribel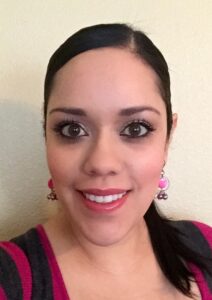 Surgical Assistant
Maribel has been in the aesthetic and plastic surgery field since 2006. She understands that every patient has unique needs and emphasizes the importance of individualized care. She assists with medical procedures in the office and in the operating room. She is also experienced with pre- and post- procedure care. She will spend as much time as you need answering any questions or concerns that you might have and will make you feel at ease.
Maribel is happily married and has two beautiful girls a cat and a basset hound Cooper. She enjoys spending time with her family outdoors as well as traveling to new places.
---
Meet Natasha
Office Manger

With her vibrant personality, Natasha welcomes every patient with enthusiasm and warmth. She takes pride in her daily work by welcoming incoming clients with a warm and sincere smile. She is a great resource for any questions or concerns you may have about your visit or scheduling needs. She is the BioTE patient coordinator, and is your go to person if you have any questions about BioTE. Her attention to detail and compassionate spirit will ensure that your Experience is a positive one. Natasha is married to her high school sweetheart, whom they share 4 daughters together. Natasha enjoys spending time with her family and loves the outdoors. She has a Boxer named Bella and a Chihuahua named Dolly.
---
Meet Karen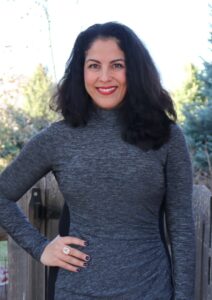 Patient Coordinator
Karen is our Patient Coordinator and has been with our practice since 2017. She grew up in San Diego and moved to the Denver area four years ago. Karen feels that Emmett Plastic Surgery is her second home because of all the friendships she has made with her coworkers. Karen goes above and beyond when it comes to helping patients achieve their goals. She uses her passion to help others feel confident in the skin they're in and it truly shows every step of the way. The positive patient feedback we receive regarding Karen highlights how kind hearted, genuine and helpful she is. Karen has been married to her husband Jim for 13 years, and has a son, a daughter, and an adorable beagle named Zoey. She enjoys working out and spending time with her family when she's away from the office.
---
Meet Tammy
Physician Assistant

Tammy is a Louisiana-native who moved to Colorado in 2009 during her last duty assignment in the U.S. Army. She spent 15 years in the Army, then almost 3 years with the Department of Corrections. Before joining Emmett Plastic Surgery in 2019, she was a patient of Dr. Emmett. Her first-hand experience, combined with her over 12-years of work experience as a Physician Assistant has proven to be a great asset to our team. She is a certified BioTE provider, and is also trained in Botox/cosmetic fillers. In her spare time, she enjoys spending time with her son, her dog, hiking, camping, biking and gardening.
---
Meet Brittany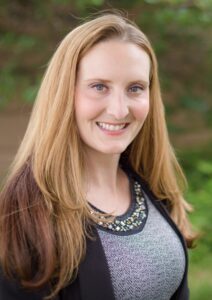 Nurse
Registered Nurse by day, Chicken Farmer and Mother of two by night, Brittany is a Colorado native and born sports enthusiast. A Mother Hen herself, Brittany has thrived while taking care of others, from her three-legged dog Lucy, to her current patients, family and friends. Brittany has over 10 years' experience and joined Emmett Plastic surgery in 2017. After being a patient herself, Brittany finds firsthand experience the best education to pass on to our patients. With her loving and caring personality, you will feel supported throughout your surgical experience.