Breast Augmentation
in Denver & Lone Tree, CO
---
What is Breast Augmentation?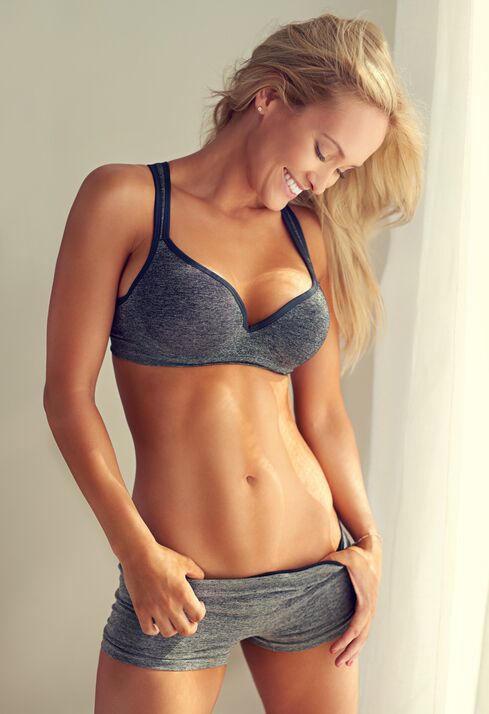 Breast augmentation, or augmentation mammaplasty, is a surgical procedure that is designed to enhance the size and proportion of your breasts. In addition, some patients have breast augmentation in order to fix breast asymmetry. There are two ways in which to enhance breast size including breast implants.
Our philosophy at Emmett Plastic Surgery is totally patient-centric, meaning that your aesthetic and health needs come before anything. The best way to provide you with ideal results that will satisfy your needs is for you to communicate clearly and thoroughly with Dr. Emmett about why you are interested in breast augmentation, what specific areas you want to enhance, how large you want the implants to be, and your overall expectations for the procedure.
Am I a candidate for augmentation Mammaplasty?
During your initial consultation with Dr. Emmett, you and she will discuss if you are a good candidate for breast augmentation. Dr. Emmett is committed to the health and well-being of her patients, so any potential risks or complications that may affect your candidacy will be thoroughly evaluated.
To be a candidate for breast augmentation, your breasts should be fully developed, and there must be enough tissue present in the area. This is especially important if you want implants as enough tissue needs to be present in order to support the size of the implant. Patients must have a clear understanding of the psychological factors for breast augmentation and realistic goals. It is important to understand that the results will be an improvement upon your natural breasts but cannot provide you with unattainable perfection.
What should I expect at my breast Enhancement consultation?
Your consultation gives Dr. Emmett the chance to sit down with you, get to know you as a person, and discuss your goals for the procedure. Dr. Emmett will take the time to really understand your hopes and goals. She will discuss the risks and complications that could occur during or after the procedure, as well as address any lingering concerns you may have about the safety of breast implants and the surgery as a whole. Then she will describe the different options that are available to you and offer her recommended treatment strategy, which she will personalize to fit your needs and goals based on the information she gathers during your consultation.
Breast Augmentation Before & After

View More Breast Augmentation Images in Our Gallery
How Do I Choose an Implant Size for my breast enhancement surgery?
We pride ourselves on our unique approach to helping you find your ideal breast size by utilizing a highly customizable sizing bra to give you a realistic physical simulation of what your breasts will look like. This is in contrast to the computer-generated images that others offer, which may not accurately reflect your potential results or may not give you a comprehensive understanding of what your new breasts will look and feel like on your body.
Using our sizing bra to accurately show on your own body how your results will look gives you added convenience and more realistic simulation. Our approach and our emphasis on providing you with your ideal results have led to overwhelming patient satisfaction, and you have the added comfort of knowing you will be happy with your results.
Breast Augmentation with Implants
During your breast augmentation procedure, Dr. Emmett will use either implants to improve the volume and size of your breasts. With implants, the surgery takes about an hour and will require general anesthesia. Before surgery, Dr. Emmett will discuss implant options and decide which type of implant is best for you.
First, Dr. Emmett will make incisions either around the nipple, under the breast, or in the armpit. The incision placement will depend on your anatomy and details discussed with Dr. Emmett before surgery. The incisions will create a pocket in which to insert the implant. Then, Dr. Emmett will then carefully and skillfully put the implant into place. Finally, she will close and suture the incision.
Breast Implant Surgery Before And After

Breast Augmentation Patient Testimonial
"I could not be happier with my results and the professionalism of Dr. Emmett and her staff. From the initial consultation, to my final check-up it has been a relaxing surgery (as surgeries go) because I was informed. I also received the results I wanted. The thing is, this was my 6th (1st with Dr. Emmett) breast surgery. If you have had problems with deflations, you owe it to yourself to have a consult with Dr. Emmett!"
Click here to view more of our Patient Testimonials!
Recovery From Breast Augmentation Surgery
Patients can expect to feel soreness and pressure right after surgery. It is not necessary to stay in the hospital so patients can return home the same day. Following your surgery, you may be able to return to work within a few days or a week. In accordance with the American Cancer Society guidelines, Dr. Emmett will schedule a post-operative visit to check on your progress. At Emmett Plastic Surgery, we are completely committed to your needs and to your physical well-being, from your very first initial consultation, all the way to the successful completion of your postoperative recovery process.
How Long Until I can exercise after breast augmentation?
You should postpone any vigorous exercise for at least six weeks while your body heals.
How Much Does Augmentation Mammaplasty Cost?
Breast augmentation is considered an elective procedure and is generally not covered by most insurance plans. However, Dr. Emmett provides a variety of financing options through CareCredit®, Simmons Bank, and Prosper® Healthcare Lending to make breast augmentation available and affordable to everyone. Emmett Plastic Surgery also accepts cash, personal checks, and major credit cards.
Risks of Breast Enhancement Surgery
As with any surgery, breast augmentation comes with risks. Fortunately, with proper planning, those risks can be minimized. Risks associated with placing breast implants can include:
Capsular contracture
Implant leak or rupture
Deflation of implant
Implant shifting
Loss of nipple sensation
Schedule a Consultation
If you are interested in breast augmentation and want to learn more schedule a consultation with board-certified plastic surgeon Dr. Jennifer Emmett. You can transform and rejuvenate your appearance with Emmett Plastic Surgery by calling (303) 955-7545 today!