Breast Lift & Augmentation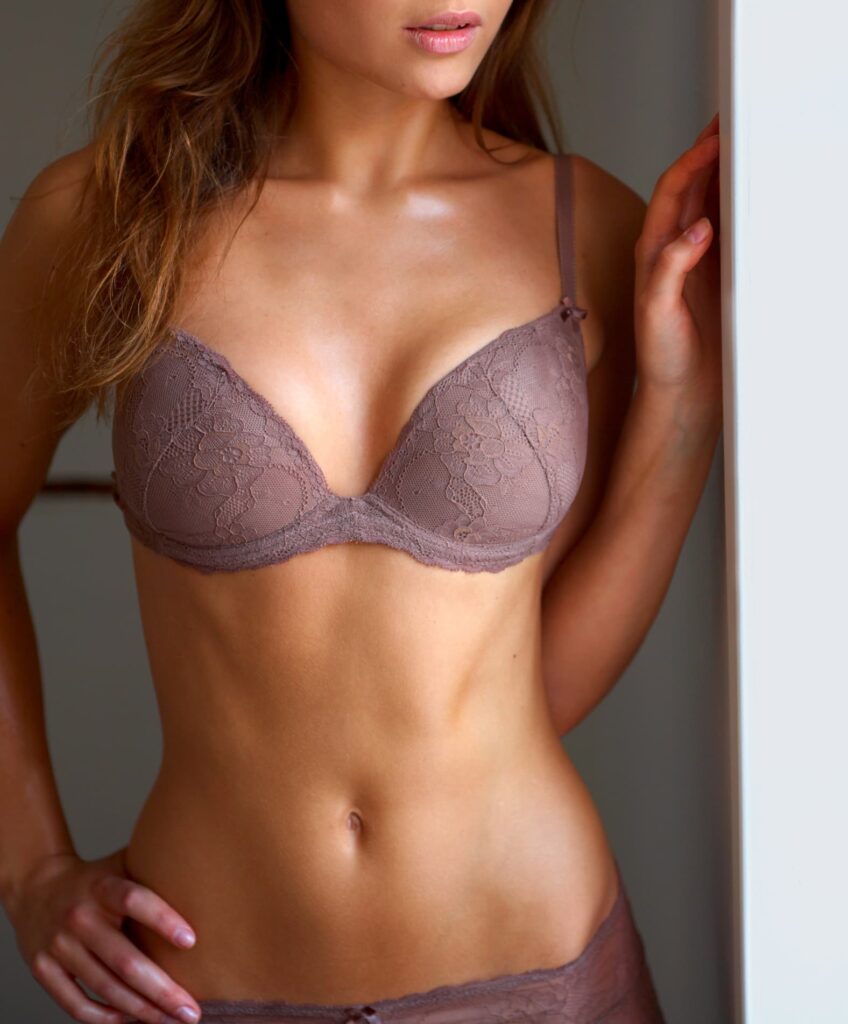 Located in Lone Tree, Emmett Plastic Surgery, led by Dr. Jennifer Emmett, board-certified by the American Board of Surgery, has helped Denver and Centennial area women enhance their cleavage and give their breast size an extra dramatic boost with a combined breast lift (also known as a mastopexy) and augmentation procedure. If you are looking for more than one cosmetic improvement to your breasts that counteract sagging and lack of fullness, then a breast lift and augmentation may be right for you.
What is Breast Lift and Augmentation?
If you want to get optimal results that improve your breast shape, add size to your breasts and lift sagging breasts, then Dr. Emmett can combine both a breast lift and breast augmentation by using liposuction on your breasts, and then adding implants, all in one convenient single surgery. This way you can change both the size and the shape of your breasts, as well as changing just how low your breasts hang on your chest. This gives you dramatic, phenomenal results that are visible and attention getting, all while minimizing your downtime.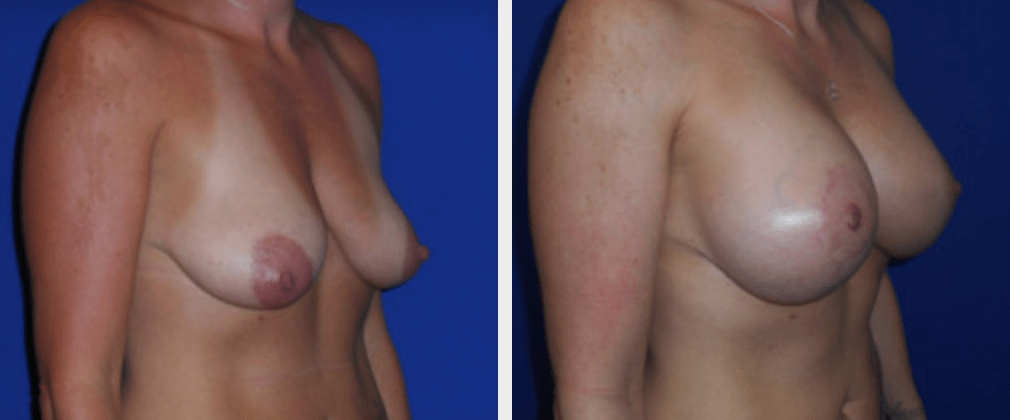 What are the Benefits of Breast Lift and Augmentation?
By combining a breast lift and augmentation in the same procedure, you can not only get dramatic results, but Dr. Emmett's approach reduces your treatment time by six months. Why not combine the two procedures? The benefits of combining a breast lift and augmentation are particularly ideal for breasts that hang low on the chest and are too small or breasts that have become overly stretched by pregnancy or weight loss. The combined procedure is also appropriate for breasts that are asymmetrical in position, shape or size.
Am I a Candidate for Breast Lift and Augmentation?
As an expert in breast surgery with 20 years of experience, Dr. Emmett will be able to tell you during your initial consultation whether or not you are a good candidate for breast lift and augmentation. If you have asymmetries that you want to correct or feel the need to both lift your breasts and increase the size, then you may very well be an excellent candidate for breast lift and augmentation. Also, if you want the most dramatic results possible, a breast lift and augmentation may be right for you.
Schedule your initial consultation with Dr. Emmett. She can take you through the details of her approach to the combined breast lift and augmentation, and you can discuss your goals and desires with her. It's important to have realistic expectations, and Dr. Emmett will describe the expected outcomes of the procedure.
Before & After Breast Lift with Implants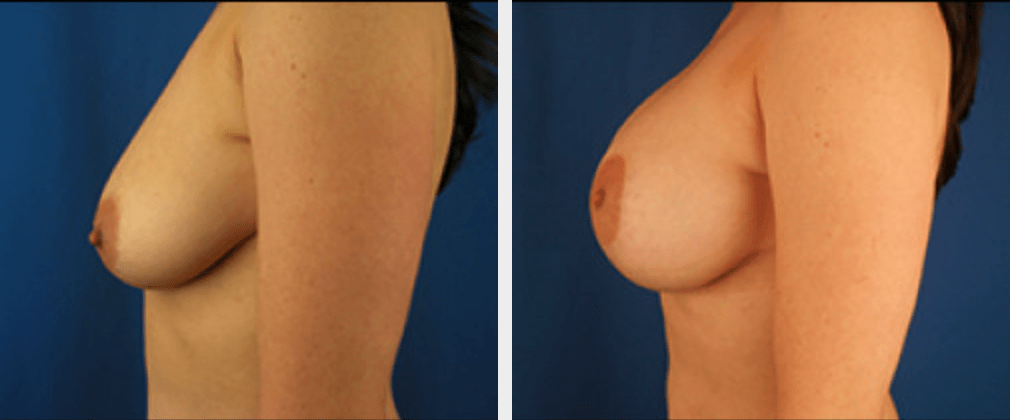 View More Breast Lift and Augmentation Before & After Cases in Our Gallery
The Breast Lift and Augmentation Process
As part of the planning process, patients who choose breast lift with augmentation have the opportunity to try on various implant types and sizes to help them visualize their new shape. Taking our time in the pre-stages of surgery enables us to fully understand your desired outcome, which we can then achieve with the combination technique used in surgery.
Dr. Emmett will first lift the tissue and skin. During which time she tightens them in a way that creates the necessary envelope for breast implants to sit. After the tissue has been secured internally and the pocket has been made she will insert the implants. The implants are placed using the same incisions created for the lift aspect of surgery.
Dr. Emmett performs this outpatient procedure in an accredited surgery center under IV sedation. The entire process can take up approximately 3 hours. Once our staff determines you are set to leave then you will be released to a loved one to drive you safely home.
Where will Dr. Emmett Make Incisions?
During your procedure, Dr. Emmett may choose to perform the breast lift with augmentation using a variety of incision techniques. She will determine the appropriate incision based on the extent of lifting that is needed to achieve the desired outcome. Incisions may follow patterns such as:
Vertical "lollipop" incisions begin around the areola and travel down the center of each breast to the inframammary fold. The resulting scar around the areola is all-but-hidden in the color of the skin. The vertical incision from the bottom of the areola results in a visible scar that fades over time.
Peri-areolar incisions include a full incision all the way around the areola. Also called a "donut" incision, this circular cut may be ideal for minor resizing of the breasts.
Crescent incisions are around one part of the areola only to correct minor tissue drooping.
Breast Lift & Augmentation Patient Testimonial
"Dr. Emmett is fantastic. The office is beautiful and clean, the staff is friendly and professional. Dr. Emmett did my breast augmentation and lift. I'm 3 years post-op and my scars are almost completely gone. After breastfeeding 4 kids I really was feeling deflated. Now I love bikini season. I have so much more confidence. I also get my BioT testosterone pellets with her. I have so much more energy and feel fantastic! I highly recommend Emmett Plastic Surgery for all your beauty needs."

Kristen R. – May 2018
View More Patient Testimonials
Breast Lift with Augmentation Recovery
One of the benefits of combining procedures like breast lift and augmentation is that the time patients need to recover is less than if procedures were to take place at separate times. After breast lift with augmentation, patients are encouraged to devote two to three days to rest. Initially, prescription medication may be taken to manage comfort, though patients typically describe the pain as more of a sore sensation. Because prescription medication can cause grogginess, it is beneficial to have a loved one at home to provide assistance as needed. By two weeks after surgery, patients can expect to resume most normal activities, with the exception of vigorous exercise.
The most common side effects of breast surgery include swelling and bruising. Typically, 90 percent of these effects are reduced by the two-week mark of recovery. It may be a few more months before breasts have completely settled into their new shape.
How Much Does a Breast Lift and Augmentation Cost?
The combination of breast lift and augmentation is an elective and most insurance plans do not cover it. Dr. Emmett provides a variety of financing options through CareCredit®, Bank SNB, and Prosper® Healthcare Lending to make breast lift and augmentation available and affordable to everyone. Emmett Plastic Surgery also accepts cash, personal checks, and major credit cards.
Schedule a Consultation
If you live in Centennial, Lone Tree or the greater Denver area and are considering a breast lift with an augmentation call (303) 955-7545 and schedule a consultation. With Dr. Emmett, you will always experience a safe and high-quality breast enhancement experience.