Facelift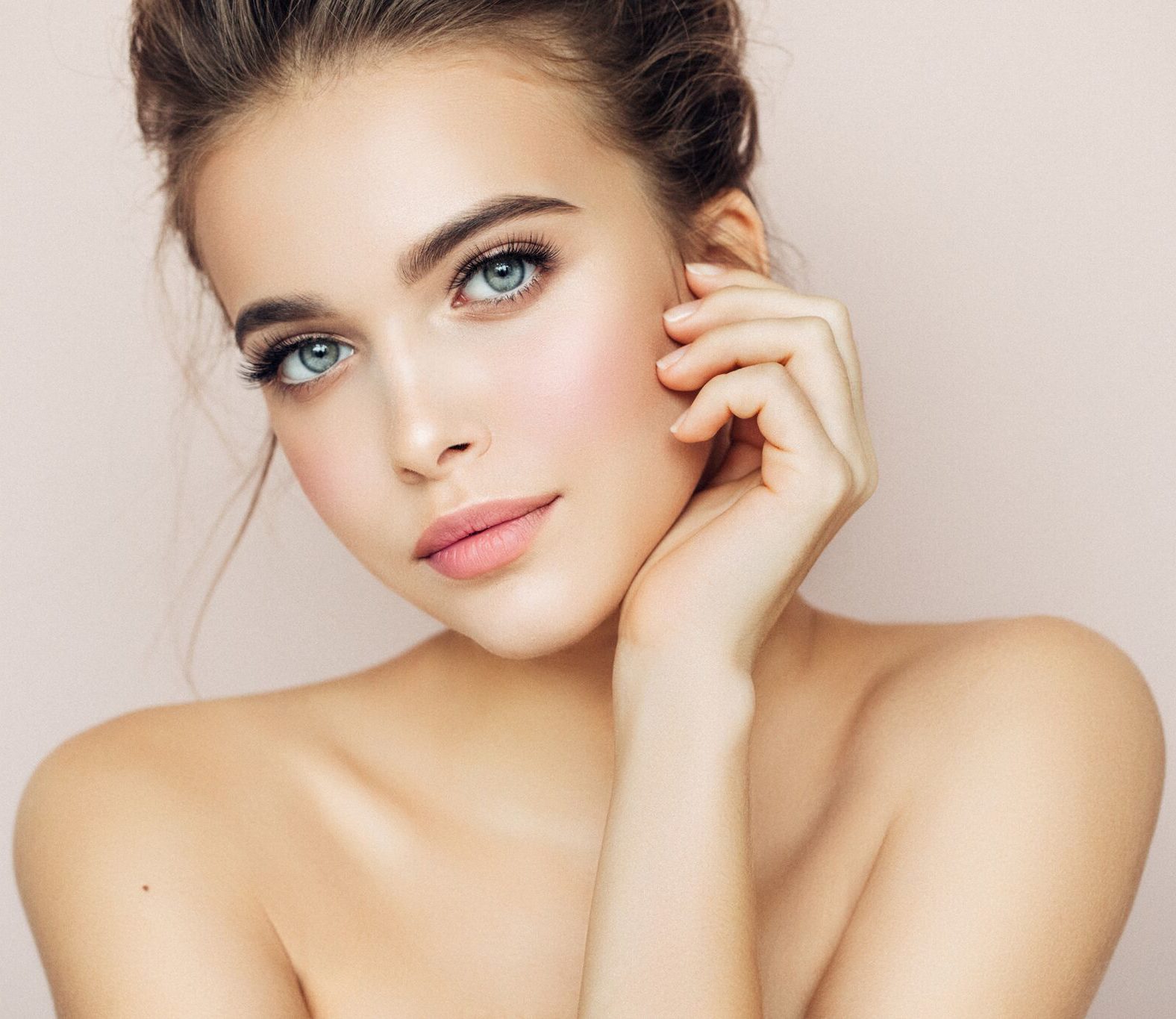 While we all try to stay young, nothing can stop the passing years, and our faces really show our age. That's especially true in the high altitude and dry climate here in Lone Tree and all of Colorado, where if we're not outside, we're sleeping or working. When you take into account the sun and environmental damage our skin receives, and you throw in the body's declining collagen production that is a part of aging, you have the perfect recipe for an aging face — deep creases beside the mouth, hanging jowls, sunken cheeks, loose skin and fat deposits on the neck, and an overall loose, saggy look.
Fortunately, a facelift with Dr. Emmett can turn back the clock on many aspects of your facial aging. A facelift removes loose skin on your face and neck, tightens the underlying tissue, and removes excess fat. Facelifts can take 10 to 15 years off your face and are excellent procedures for both women and men.
What is a Facelift?
A facelift, also known as a rhytidectomy, is a surgical procedure that tightens loose, sagging skin in the face, resulting in a taut and smooth facial contour and a younger-looking appearance. A facelift is the most comprehensive treatment available to eliminate facial wrinkles, creases, folds and sagging skin caused by aging. Both men and women choose to undergo this popular procedure.
What Concerns Can a Facelift Improve?
A facelift can improve your overall facial appearance and result in a confidence boost. More specifically, a facelift is most effective in the following areas:
Deep creases under the eyes
Jowls
Loose skin and fat under the chin and jaw
Mid-face sagging
Nasolabial folds
Sagging fat
Candidates For A Rhytidectomy
The best candidates for a facelift are people who have begun to notice visible signs of aging and are concerned with the formation of wrinkles, lines, folds, creases and sagging skin. Before undergoing a facelift, Dr. Emmett and her team of specialized medical professionals will ask some key questions regarding your medical history. During your consultation, we want to make sure that you are in generally good health and have realistic expectations before we determine whether a facelift may be right for you.
The Facelift Procedure
Facelift surgery generally takes three to four hours to perform and features hidden incisions along the hairline and natural skin creases. During the procedure, Dr. Emmett lifts, trims, and sculpts the skin, muscles, and fat of the face to create a natural-looking, taut, youthful contour. The details of the procedure will depend on the patient's facial structure, the desired results, and incision placement. These will all be discussed with Dr. Emmett during your consultation.
different methods
Dr. Emmett Uses
for her facelifts
Everyone who has ever considered cosmetic surgery knows about the facelift. It is one of the original cosmetic surgeries, the first chronicled in Berlin in 1901. Up until the new century, around two decades ago, most patients received have what would now be known as a traditional facelift. But experienced doctors such as Dr. Emmett have really brought the modern facelift procedure forward. Dr. Emmett treats every patient's facial aging as unique, and she may combine different methods with less skin tightening and more focus on the underlying musculature structure and support. The goal with these procedures is for the patient to have completely natural looking, rejuvenated results, not the drawn artificial look on failed surgeries. She uses different incision lengths and locations, depending on the patient's individual needs. Most facelift procedures take around two hours.
Every patient is unique, and Dr. Emmett tailors every procedure to the patient's specific needs, but these are some general descriptions of the facelift methods she uses.
Traditional facelift — This is the "full" facelift for rejuvenating the face, jowls, and neck. A full facelift involves lifting and repositioning the muscles and deeper tissues and removing certain attachments. Fat is sculpted (Dr. Emmett avoids removing too much fat to avoid creating a "hollow" look). Excess skin is trimmed and then re-draped. The incisions with a traditional lift start at the temples, run downward in front of the ear, wrap around the earlobe, and terminate in the hairline of the lower scalp. If the patient has particular issues in the neck area, a second incision is made under the chin to lift, tighten, and trim excess skin on the upper neck.
Limited-incision facelift — The goals of this facelift aren't as widespread, instead providing limited rejuvenation around the eyes and mouth, including nasolabial folds and other deep creases. Shorter incisions are made at the temples, around the ears, and if needed, in the lower eyelids and/or under the upper lip.
Mid-face lift — As the name implies, this lift focuses on the mid-face, lifting the cheeks and removing lines. Mid-face lifts have become the most performed option for facelift surgeries today. Mid-face lifts can reduce puffiness under the eyes, correct nasolabial folds, and improve the cheeks. Incisions are small, usually in the lower eyelids or mouth.
Neck lift — While not technically a "facelift," neck lifts are often part of these procedures. After all, who wants a renewed face, only to have a sagging neck full of neck banding? The neck lift concentrates on jowls and fat under the chin. The incision is made around the earlobe and behind the ear to the lower scalp. An incision can also be made under the chin.
Facelift Before & After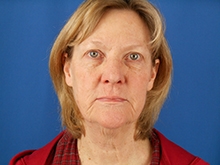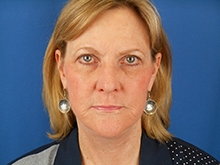 ---
View More Before and After Photos in Our Gallery
Results Of Facelift Surgery
Although a facelift removes or reduces signs of aging, over time, they will gradually reappear. However, the results can last for up to 10 years. It is important to note that a facelift does not improve the look of the brow, eyelids and nose, and some parts of the mid-face. Patients seeking more dramatic results in those areas can choose to have a facelift in combination with other surgical procedures. Patients often choose blepharoplasty, a neck lift, a brow lift, or facial implants. For patients that do not want to undergo a surgical procedure can consider injectables or skin resurfacing.
"I am absolutely ecstatic with the results I received after going to Emmett Plastic Surgery. Doctor Emmett and her staff are very professional, and personable. I would definitely recommend them!!!" – Tracy M.
How long will my facelift results last?
A facelift with Dr. Emmett creates permanent changes on your face. Sagging tissues and support muscles will be returned to a higher position on the face. Excess skin that is removed is gone for good. Most people feel facelifts take from 10 to 15 years off the age of their face.
That said, the aging process will continue, but it will advance from a younger starting point. Still, many patients opt to have a more limited procedure, a mini facelift, in 5-10 years to keep up with the natural aging process.
Facelift Recovery
In these procedures Dr. Emmett lifts and repositions a good deal of tissue, and she reattaches support muscles where needed. As you would expect, this creates some significant tissue trauma. This is inevitable because the skin is lifted away from the underlying muscles and fat. You will definitely have swelling and bruising, and this will likely last two to three weeks.
The first few days of your facelift recovery are the hardest, but you will start to feel better quickly from there. You will likely have numbness in areas, as well. This is normal and can last up to a couple months, as the facial nerves adjust to the re-draped skin. Most patients can return to work by the third week. With a limited-incision facelift, your timeframe will be shorter. You may return to work in just a week or so, but that won't be the case with more involved methods.
With facelift recovery, one thing that can be frustrating is swelling. Sometimes swelling can return, usually at night, months after the procedure. This is normal and is simply a result of the extensive tissue repositioning involved in this surgery.
When can I get back to my normal routine after having a facelift?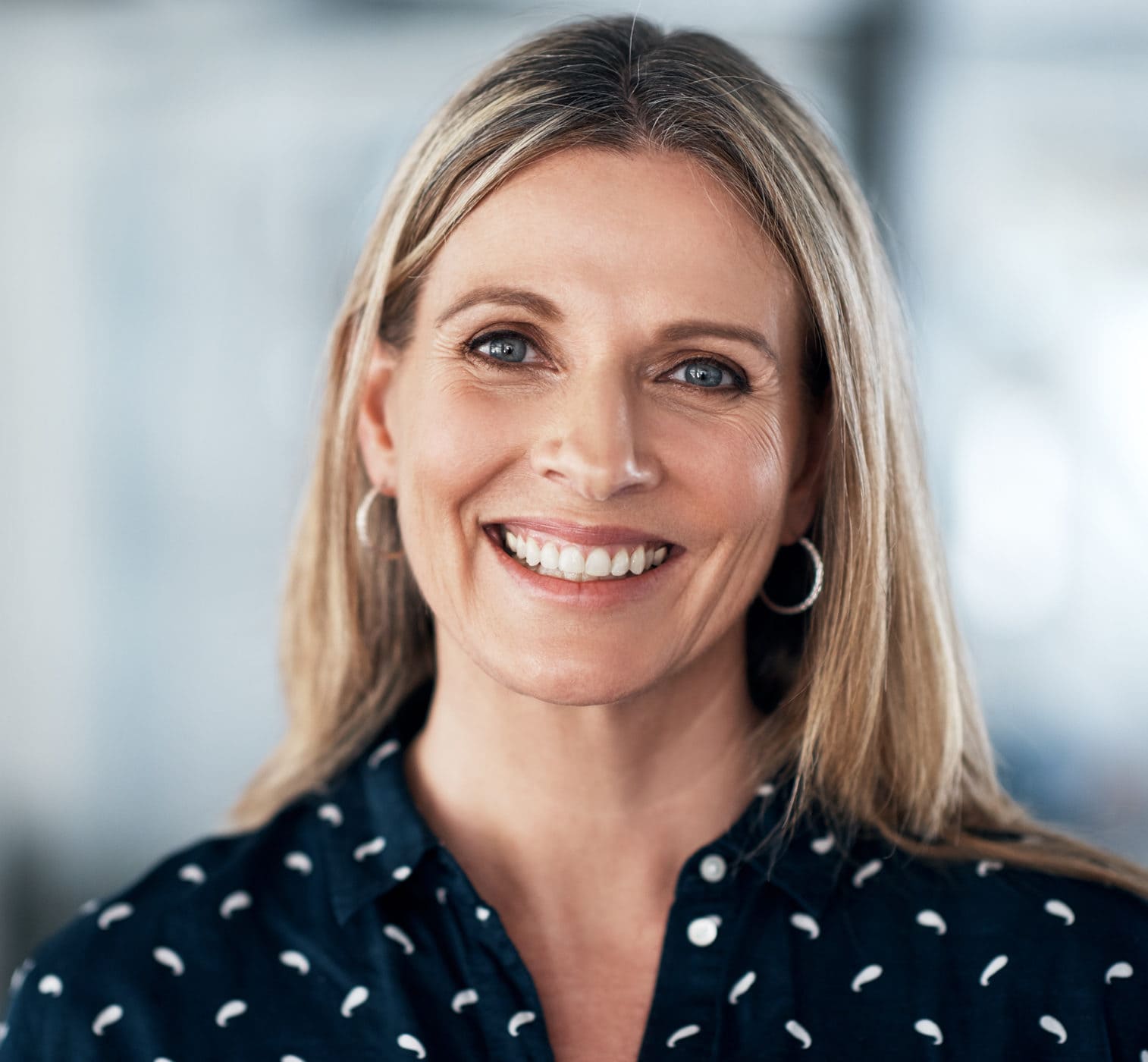 Recovery times cannot be pinpointed without knowing the methods Dr. Emmett will use for your unique facelift. One key to recovery from any method for these surgeries is to minimize increasing the blood pressure to your face. This includes strenuous exercise, lifting of any moderate amount of weight, and even sex. All of these things need to wait probably for about one month. You will also need to avoid using blow dryers, and avoid steam rooms and saunas for two months.
How Much Does A Rhytidectomy Cost?
The cost of a facelift will vary considerably from patient to patient due to the variety of surgical techniques used during this procedure and the personalized combination of procedures that is required. If your health insurance coverage does not include elective procedures such as facelift surgery, our office provides easy financing methods via CareCredit®, Simmons Bank, and Prosper® Healthcare Lending. We also accept cash, checks, and credit cards as forms of payment.
What will my scarring be like from my facelift?
Dr. Emmett is board certified in both plastic surgery and general surgery. She uses her extensive experience and knowledge of facial anatomy to hide your incisions in the hairline and behind the ears. She can hide certain incisions in the natural creases of your face. Initially, your scars will be pink, but after a few months they will gradually turn white and become far less noticeable.
Can facelift surgery be done without scars?
If you want true rejuvenation of your facial tissues, there is nothing that compares to a surgical facelift. That said, any time you make an incision in the skin you create a scar. So, there is no such thing as surgery without scars.
Still, you could opt to have a "liquid facelift" using dermal fillers such as Restylane instead of surgery. Dr. Emmett provides various dermal fillers, but she reminds her patients that if they seek permanent, more extensive changes, dermal fillers cannot hold a candle to the changes made in a surgical facelift. Scarring is minimal and it quickly fades, plus Dr. Emmett hides the incisions as best she can.
risks of facelift Surgery
This is major surgery, so it includes all the risks inherent in that: excessive bleeding, infection, poor wound healing, and the like. But there are some specific potential side effects with these particular procedures:
Injury to the nerves that control facial muscles (usually temporary)

Numbness or tingling around the incision areas (temporary)

Hair loss at the incision sites

Skin discoloration (rare but can continue for several months)

Skin healing issues (more common with smokers)
Schedule a Consultation
Are you noticing wrinkles, lines, creases, and sagging skin on your face? Turn back the hands of time by scheduling a consultation with board-certified plastic surgeon Dr. Jennifer Emmett at Emmett Plastic Surgery. Learn more about how a facelift can transform and rejuvenate your appearance by calling (303) 955-7545 today!