Facelift
What is a Facelift?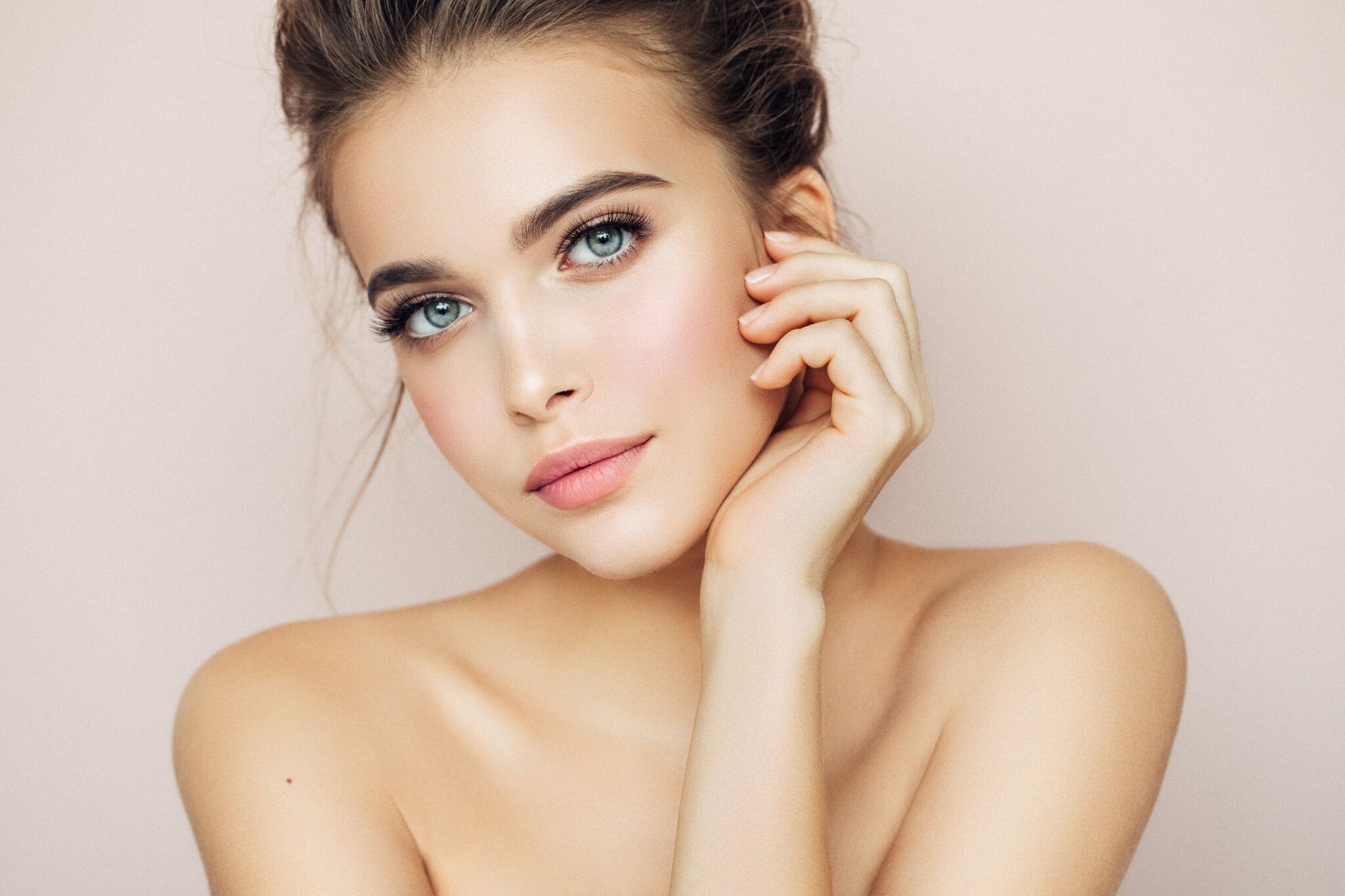 A facelift, also known as a rhytidectomy, is a surgical procedure that tightens loose, sagging skin in the face, resulting in a taut and smooth facial contour and a younger-looking appearance. A facelift is the most comprehensive treatment available to eliminate facial wrinkles, creases, folds and sagging skin caused by aging. Both men and women choose to undergo this popular procedure.
What Can a Facelift Improve?
A facelift can improve your overall facial appearance and result in a confidence boost. More specifically, a facelift is most effective in the following areas:
Deep creases under the eyes
Jowls
Loose skin and fat under the chin and jaw
Mid-face sagging
Nasolabial folds
Sagging fat
Rhytidectomy Candidates
The best candidates for a facelift are people who have begun to notice visible signs of aging and are concerned with the formation of wrinkles, lines, folds, creases and sagging skin. Before undergoing a facelift, Dr. Emmett and her team of specialized medical professionals will ask some key questions regarding your medical history. During your consultation, we want to make sure that you are in generally good health and have realistic expectations before we determine whether a facelift may be right for you.
The Facelift Procedure
Facelift surgery generally takes three to four hours to perform and features hidden incisions along the hairline and natural skin creases. During the procedure, Dr. Emmett lifts, trims, and sculpts the skin, muscles, and fat of the face to create a natural-looking, taut, youthful contour. The details of the procedure will depend on the patient's facial structure, the desired results, and incision placement. These will all be discussed with Dr. Emmett during your consultation.
Before & After Facelift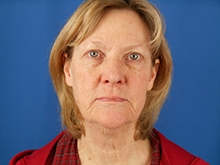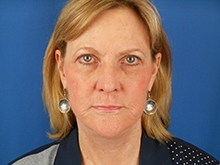 ---
View More Before and After Photos in Our Gallery
How Long Is the Rhytidectomy Recovery Period?
Most patients require about a week to recover from the facelift surgery, and total healing usually takes one month. You may experience mild side effects such as tenderness, discomfort, bruising, redness, and temporary skin numbness, but these will resolve shortly. Dr. Emmett will schedule an appointment after the procedure to check on your progress.
Facelift Results
Although a facelift removes or reduces signs of aging, over time, they will gradually reappear. However, the results can last for up to 10 years. It is important to note that a facelift does not improve the look of the brow, eyelids and nose, and some parts of the mid-face. Patients seeking more dramatic results in those areas can choose to have a facelift in combination with other surgical procedures. Patients often choose blepharoplasty, a neck lift, a brow lift, or facial implants. For patients that do not want to undergo a surgical procedure can consider injectables or skin resurfacing.
"I am absolutely ecstatic with the results I received after going to Emmett Plastic Surgery. Doctor Emmett and her staff are very professional, and personable. I would definitely recommend them!!!" – Tracy M.
How Much Does A Facelift Cost?
The cost of a facelift will vary considerably from patient to patient due to the variety of surgical techniques used during this procedure and the personalized combination of procedures that is required. If your health insurance coverage does not include elective procedures such as facelift surgery, our office provides easy financing methods via CareCredit®, Bank SNB, and Prosper® Healthcare Lending. We also accept cash, checks, and credit cards as forms of payment.
Schedule a Consultation
Are you noticing wrinkles, lines, creases, and sagging skin on your face? Turn back the hands of time by scheduling a consultation with board-certified plastic surgeon Dr. Jennifer Emmett at Emmett Plastic Surgery. Learn more about how a facelift can transform and rejuvenate your appearance by calling (303) 955-7545 today!